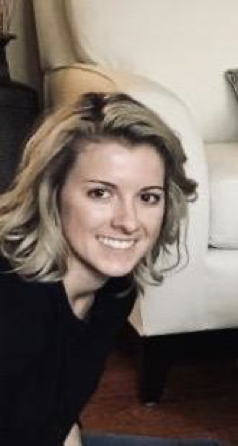 Kristin Lackey, LMFT
"I feel that the discovery of ones' true self is the key to self-liberation and understanding of self in relation to others."
Kristin Lackey received her undergraduate degree in Psychology with a minor in Sociology from Lenoir-Rhyne University in 2013. During her time at Lenoir-Rhyne University Kristin was a four-year member of the university's softball team which brought home 4 SAC Championships during her time at LR. Utilizing her proximity to sports teams; Kristin focused on researching the impact of coaching style/personality on the overall success of athletic teams and programs. Kristin's ability to succeed at collegiate sports with her psychology degree has helped her be an excellent support system for others who struggle in life. Her work ethic and perseverance, which it takes to be successful as a collegiate softball player on a winning team, have created a rare strong foundation as a Marriage and Family Therapist.
After receiving her undergraduate degree Kristin received her Master's Degree in Marriage and Family therapy from Syracuse University in 2016. Syracuse University Is one of the top programs in the nation. During her time at Syracuse University as a graduate student, Kristin had the privilege of working with a diverse population which included working with the LGBTQ+ community to facilitate population-specific care and health care system communication/navigation. Kristin also worked with Couple's, families and children who presented with a range of issues such as; blended families, over-sexualized behaviors, single-parent families, transgender-specific issues, anxiety, depression, PTSD, developmental delays, marital discourse, attachment injuries, eating disorders, sexual orientation, etc.. Kristin's work in these areas was challenging and helped her in becoming a proven trustworthy clinician.
After receiving her Master's degree and successfully completing her internship, Kristin moves to Canada to begin working in a long-term therapy setting with adult female survivors of childhood sexual abuse as well as working with partners of these survivors in Winnipeg, Manitoba Canada in 2017. This work focused on the stabilization of maladaptive behaviors such as substance abuse, eating disorders, sex dependence, co-dependance and self-harming behaviors. This work also focused on the exploration of past and current trauma and how it affected the client's present self and was followed by further resource development and reintegration into the community. Kristin also participated in the co-creation of various self-care and self-regulation groups. Her work also focused on repairing attachment through relationships with loved ones.
Throughout Kristin's training and experience she has worked with presenting issues such as couple/marital distress, divorce and/or separation, blended families, life-cycle transition issues, LGBTQ+ issues, sexual orientation, self-harming behaviors, maladaptive coping behaviors, depression, PTSD, BPD, Attachment injury and repairs, somatic experiencing, bipolar disorder, anxiety disorders, childhood sexual abuse, oversexualized behaviors and eating disorders. 
Kristin is also trained in Level 1 Brainspotting. 
Kristin Lackey's diverse rich successful experience makes her a competent trustworthy clinician that knows how to support individuals, couples, and families' success in healing.
---
For more information or to schedule an appointment in Hickory, Asheville, or Spruce Pine: