Kenneth Doyle, Provisional LCMHC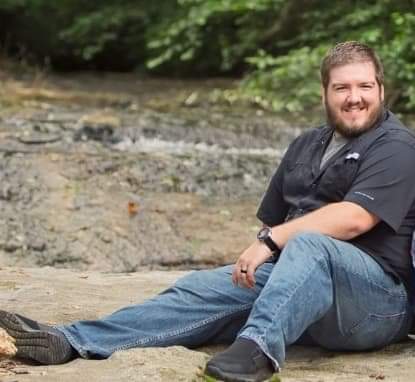 Kenneth Doyle, LCMHC-Provisional
Licensed Clinical Mental Health Counselor
As a young adult, Ken joined the U.S. Army where he served for 4 years as an Explosive Ordnance Disposal Technician. Ken spent his military career learning all that he could in his field and passing on that knowledge to others in his unit. In 2012, Ken and his Team Leader were chosen from his Company to be deployed to Afghanistan with a Special Forces team and work as their personal bomb squad. Among other duties during this deployment, Ken was tasked with educating service members on the proper use of tools and techniques, building relationships with local villagers and security forces, and assimilating to local customs and traditions. After being injured in combat, Ken was medically retired in 2014.
Soon after retirement, Ken started a non-profit organization, Warriors at Home, with the vision of helping prevent veteran suicide. He worked with many veterans who suffered from PTSD, Substance Use Disorders, Combat Trauma, and various other mental health conditions. Through this organization, Ken developed peer support groups, recreational programs, and physical health services. He soon realized there was a greater calling in helping people and was driven towards a career in the mental health field.
Ken graduated from Capella University with a Bachelor's degree in Psychology in 2018. He earned a Masters degree in Clinical Mental Health Counseling in May of 2021, and hopes to continue on to a Doctorate in the fall, specializing in Counselor Education and Supervision. While in school, Ken was initiated into the Phi Theta Kappa and Chi Sigma Iota International Honor Societies. Ken has also been trained in EMDR (Eye Movement Desensitization and Reprocessing) by an EMDRIA approved training program.
Ken is experienced in working with clients diagnosed with depression and anxiety disorders, bipolar disorders, substance use disorders, and those who have experienced trauma. Ken has experience working in a community mental health setting, as well as a substance use residential facility. He has experience using Cognitive Behavioral Therapy, Acceptance and Commitment Therapy, EMDR, Narrative Therapy, as well as developing and implementing a Narrative Therapy group.
Ken is excited about the opportunity to serve you at Therapy of Hickory, Asheville, & Spruce Pine.
Kenneth Doyle is:
A Certified Trauma Professional
Trained in Level 1 and 2 Brainspotting
Trained in the Gottman Method
For more information or to schedule an appointment in Hickory, Asheville, or Spruce Pine: